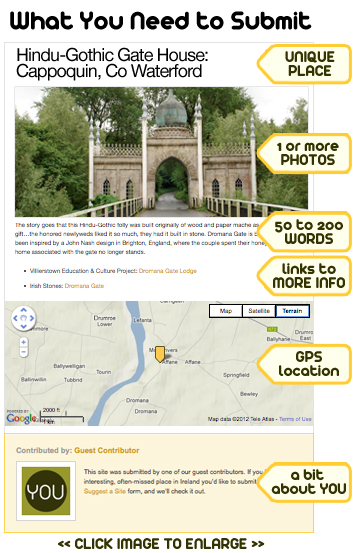 Use this form to submit a site you think should be added to IrelandTravelKit.com. If you're just looking to send a message, feel free to use our Contact Form.
In your own words, tell us about an off-the-beaten-path place in Ireland. Our editors will select the most interesting and suitable for publication and will edit for clarity. Please do not submit text that appears on other sites. An asterisk (*) identifies required fields. Please read our Terms and Conditions before you begin, and feel free to look over these Tips for Submitting.
After you submit, the a message will appear above and a confirmation email will be sent to your email address. If you'd like to submit another site, refresh your browser.