Just 30 miles from Dublin, the Irish National Stud is a perfect place to explore just after arriving in Ireland or a nice afternoon trip from Dublin.
Three reasons you should visit:

The Horses.  The birthline of horse racing royalty across the globe can be traced back to the Irish National Stud.  From the beautiful stallions to new foals, the beauty of the horse is on display throughout the grounds and in the on site Horse Museum.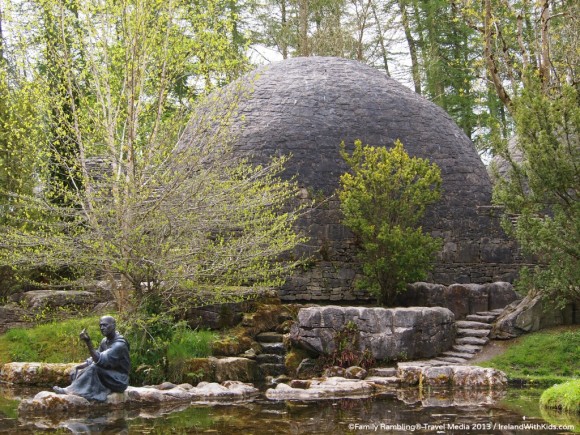 St. Fiachra's Garden.  A garden oasis located in the middle of the grounds.  Though a planned garden, every bit- even the replica 'beehive huts'- feel natural.  Walking paths lead you through stone caves, past ancient bog wood and near beautiful waterfalls.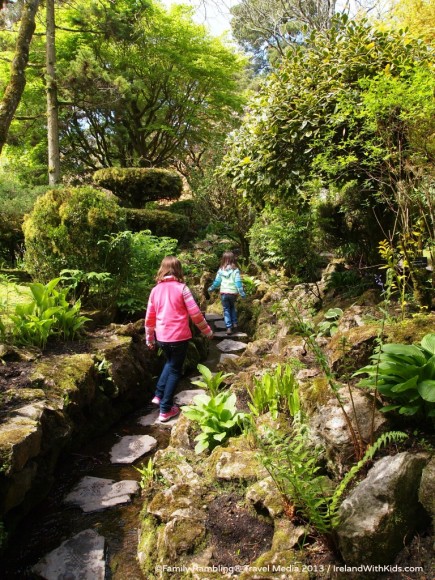 The Japanese Garden.  A stroll through this garden tells the story of 'The Life of Man'.   From 'The Cave of Birth' through the 'Gateway of Eternity', the pathways are an adventure.  Some smooth and easy, others rocky and steep; at times you choose the path you take, but ultimately everyone ends at the same place.
For more about visiting the Irish National Stud, including tips and entry fees, read Be Sure to Visit the Irish National Stud at Ireland With Kids.