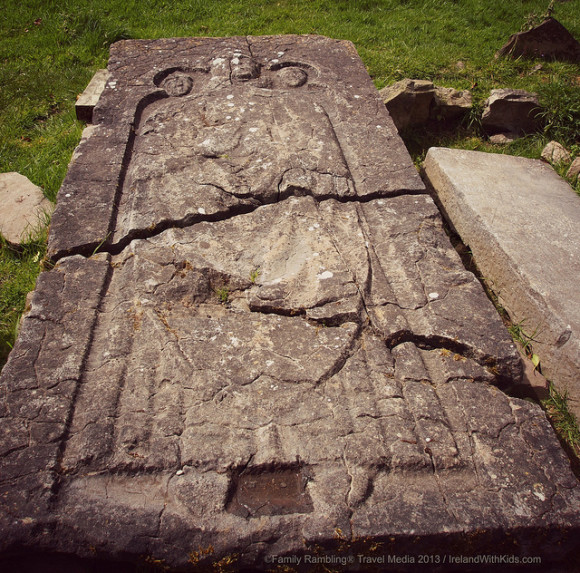 I remember hearing the local legend of St. Nicholas being buried near Jerpoint Abbey when I visited in 2008.  We were told that the nearby Church of St. Nicholas as his final resting place after his remains were brought to Ireland by two Crusading knights.
At that time the church wasn't easy to get to as it sat away from the main road on private property and the land was quite overgrown.
That was in 2008.  Today the land is owned by Joe & Maeve O'Connell who, hearing the legend, decided to see if there was any truth to the rumors.  What they found were the remains of a once bustling village where  pilgrims to Jerpoint Abbey mingled with traders in the busy market square.
Visiting Jerpoint Park is a lesson in Ireland's history.  You'll learn about medieval villages, the importance of the church, the Dissolution of the Monasteries, 19th century architecture and even sheep herding (complete with demonstration).  Joe and Maeve have a wealth of knowledge to share with interested visitors, happily answering questions for as long as they are asked.  Be sure to make time for a visit to the Tea Room and enjoy a cuppa with fresh scones while they share the history of the house and grounds.
A great stop for those interested in Irish history, archaeology or Irish legend.